Kirjeldus
Technical data:
Display data: pulse, number of teas per minute, total number of teas, time, calories burned, energy generated;
Number of workouts: 20
Seat: adjustable, ergonomic, enlarged;
Pedals: zoom, adjustable clasp;
Handles: ergonomic, reduces strain on the wrists;
Flywheel: inertly adapted;
Sulanksmoas: yes;
Transport castors: yes;
Maximum user weight: 130 Kg
Dimensions: 216cm x 56cm x 111cm
A full body workout just at home!
NordicTrack RX 800 rowing machine repeats rowing movements, during which the whole body works – legs, back, arms. This is a great choice for those who want to have one exercise machine for full body workouts. Due to its features and functionality, the NordicTrack RX 800 will make your workout not only useful but also enjoyable.
Universal trainer for whole body training
Functional screen
20 different workout programs
Ergonomic seat
Footrest with adjustable strap
Inertial flywheel
Air-adjustable resistance in 10 levels
SpaceSaver ® folding frame
Transport castors
Two speakers
Functional control panel
Extremely convenient and functional control screen for 20 training programs. Easy to use, you can change your workout settings (speed, calories burned and more) with just a few clicks. The control monitor is vertically adjustable, making it convenient for the user of any height.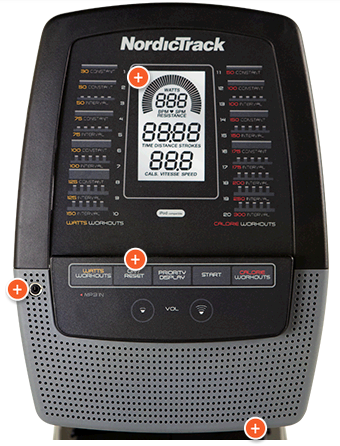 Air adjustable resistance
The working principle of the NordicTrack RX 800 simulator is air-adjustable resistance. You will be able to adjust the resistance to 10 different levels (that is, the higher the level, the less air enters and the higher the resistance). You will feel a light breeze during your workout, which will give you extra comfort and refreshment during an intense workout.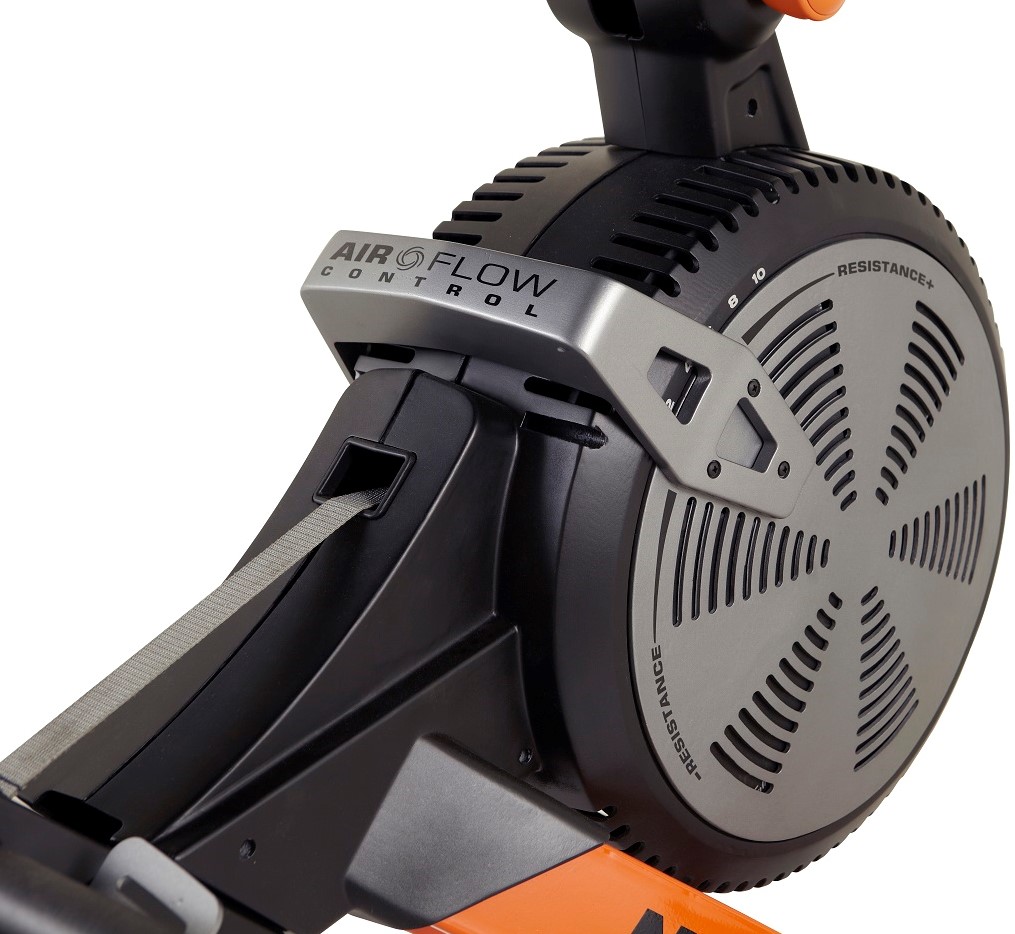 Easy to use
Sturdy stable frame, wide ergonomic seat, ergonomic foot-locking pedals with adjustable nylon straps and non-slip footrests, comfortable handles, built-in speakers – all are an integral part of the comfortable NordicTrack RX 800 rowing machine.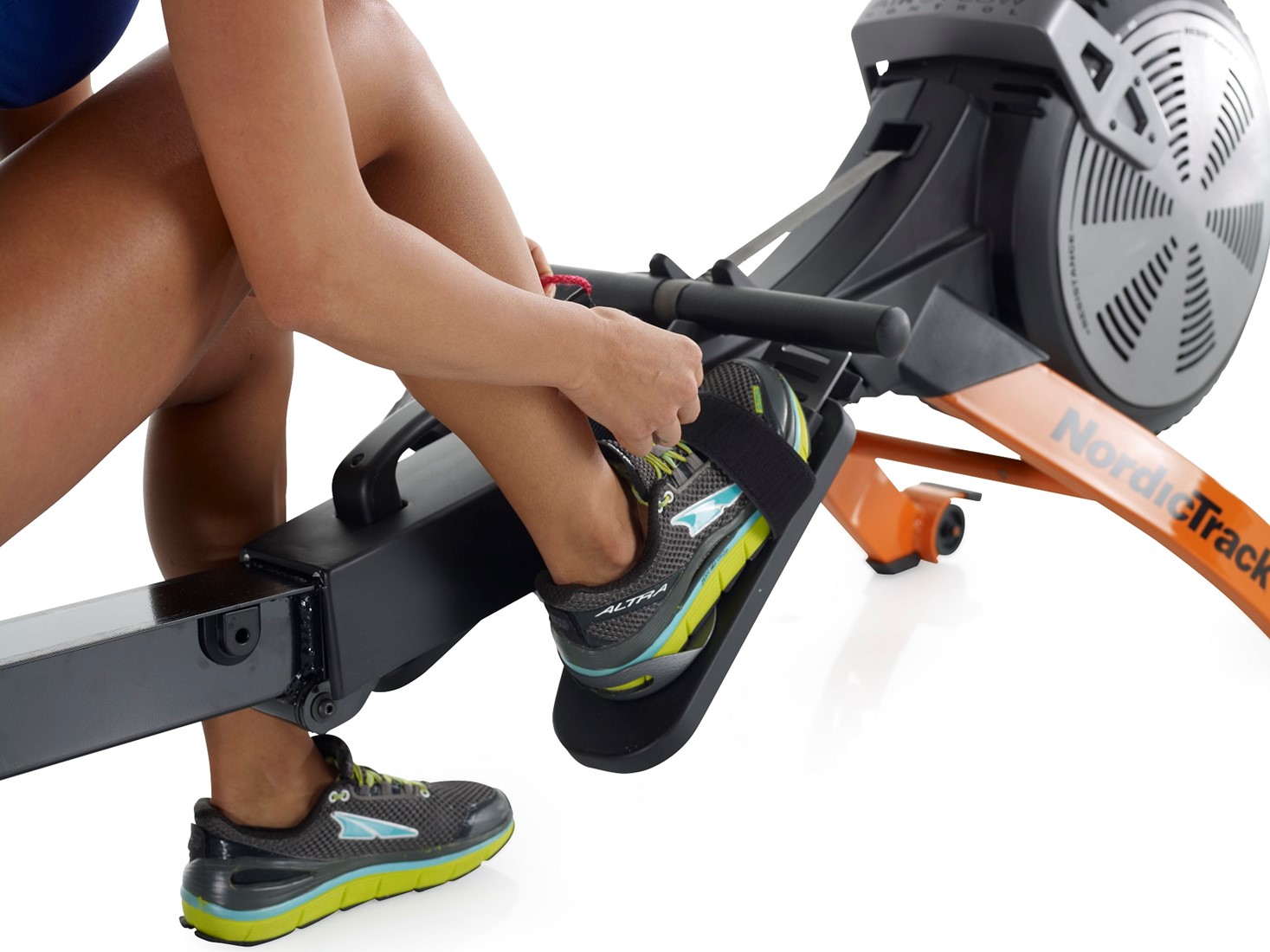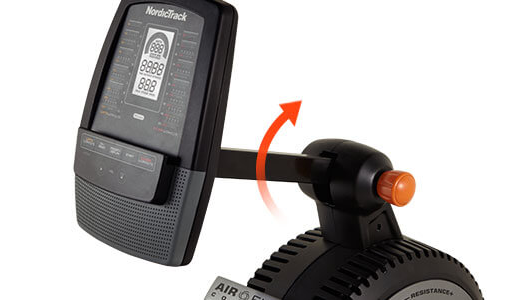 Resistance rail
The resistance rail is very important for the quality of the exercise. The NordicTrack RX 800 quality rail gives the trainer longevity and quieter performance.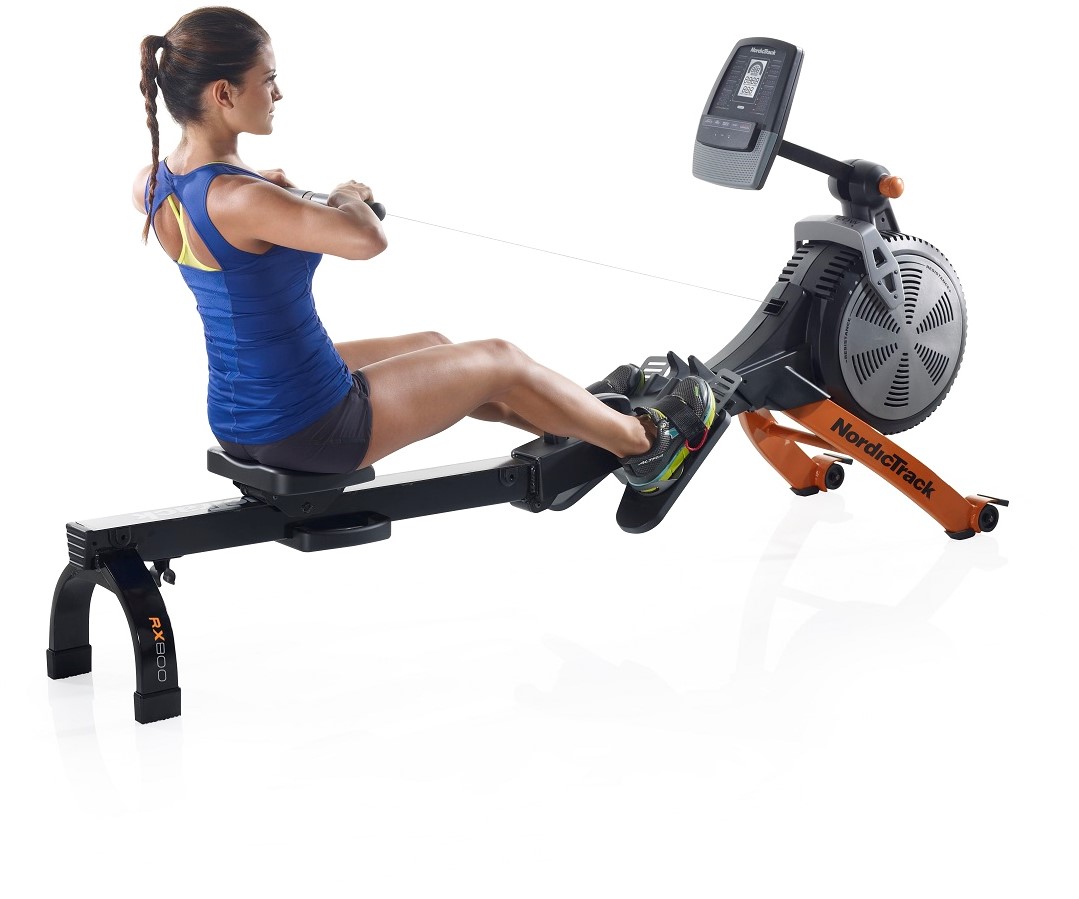 SpaceSaver ® design
The patented Space Saver system allows the trainer frame to be folded and locked comfortably, safely. Therefore, the trainer is perfect for smaller rooms and does not take up much space. NordicTrack RX 800 is easily and conveniently transported with the help of special wheels.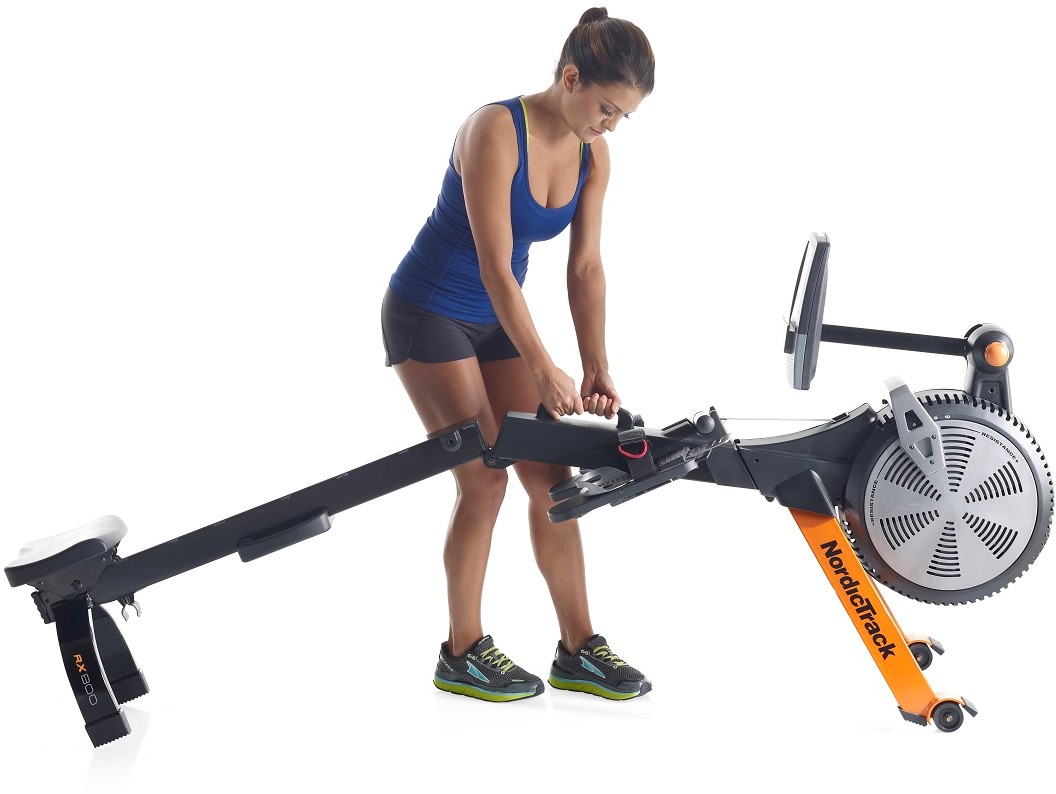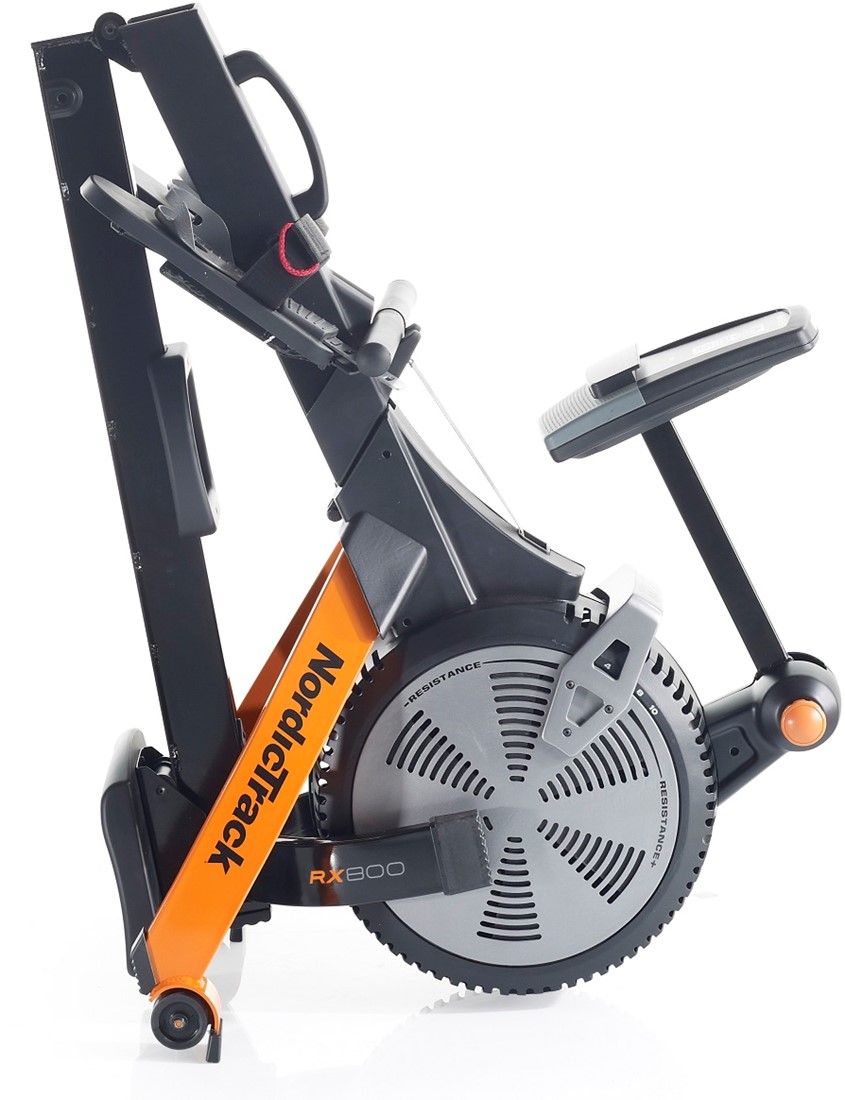 Nordic Track is a thriving and evolving brand from beyond the Atlantic for more than 25 years, producing treadmills, elliptical trainers and exercise bikes with the highest quality and exclusive design. In the United States, as many as 50% of treadmills are sold by NordicTrack, and are recommended by even the most popular fitness trainers in the US!

The rowing machine is the most versatile type of exercise machine, which works with all possible muscles of the body, both the upper and lower parts of the body, as well as improves heart function and increases lung volume. When done correctly, it is a great cardio workout, which burns 2-3 times more calories than on a exercise bike due to the higher resistance. After 20 minutes of regular training, it is enough to achieve visible results.
TECHNICAL INFORMATION
| | |
| --- | --- |
| Warranty | 24 months |
| Dimensions (L x W x H) | 216x56x111 cm |
| Maximum user weight | 130 kg |
| Transport castors | There is |
| Computer readings | Yarrow per minute, total yolk count, time, calories burned, energy generated. |
| Number of applications | 20 |
| Foldable | Yes |
| Load control levels | 1-10, air resistance varying from yre frequency |
| Footrests | Support with adjustable loop |
| Seat | Ergonomic magnified |
| Trainer weight | 48 kg |